I'm envisioning this post like a lighthouse. Only, this isn't your typical lighthouse analogy. It's not a lighthouse showcasing all the rocks you're on the verge of crashing into and saying, "Wait, danger, you're going the wrong way!" This isn't that lighthouse analogy. It may be the same lighthouse, but look at it a different way with me today. Instead, think of it as the lighthouse beaming amidst the tumultuous waters, reminding you of the cozy shelter you're heading towards. The lighthouse that beckons, "See, you're on the right track. Keep moving along, you're getting closer."
If you feel like you're stuck in the wrong place, or living the wrong life, or just 20 steps behind where you planned, treading water while reaching toward that elusive dream… (like, say, a dream of being a full-time author making a living off her writing, hypothetically speaking…)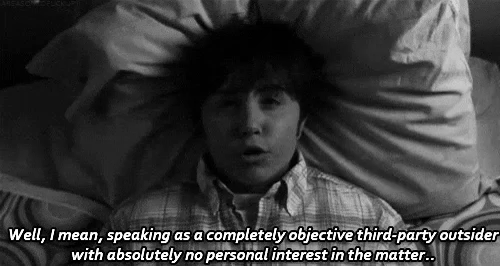 I've been seeing reminders lately that nothing is wasted, and I thought I'd throw that reminder out to you, too. Nothing is wasted. Like a lighthouse or a floatie or at least a piece of driftwood, this is something for you to focus and grab onto amidst the waves. If your plan for your life is a little more zigzag than a straight line, let me tell ya: nothing is wasted.
I don't mean this as some sort of "smile when bad things happen" mantra. Just because we land somewhere doesn't mean we were meant to land there. But I take hope that I'm not necessarily derailed forever, that each intricacy is knitting together a life I'm pursuing.
You may be learning administrative or customer service or leadership skills that will translate to your own entrepreneurial endeavors one day. You may be learning what not to do. You may be taking the time you need to recover and rejuvenate to go full steam ahead next year. You may be passing on a legacy or a dream to those around you. Look closely at your past circumstances, at your present circumstances, and see what you can glean to move toward your dream better than before. If you look closely, you might see something to take with you on your journey. Or, you may not. I sure don't sometimes. We don't always get to see what's happening until hindsight.
The more I look at the dreams of others around me slowly coming true, how all the detours and pieces of their lives come together into this moment…. It's something that can be happening for me too, for you too. If you can't yet see it for yourself, look at someone further along the journey than you. Sometimes we can see it in others before we can see it for ourselves. Whether you call it God or destiny or providence or purpose or… It's conspiring for you as you dream. Keep dreaming, keep following that light, and sooner or later we'll see the convergence.